The story behind Jacques du Manoir
We design & manufacture all our products in Switzerland. Driven by a team of young and ambitious individuals, we've become one of the fastest-growing accessories brand in Switzerland. However, we dream big, but our goal is to stay focused and true to our Swiss-made heritage. Quality and design will always remain at the core of our brand. Embracing new opportunities. And challenging ourselves every day with great passion and true craftsmanship.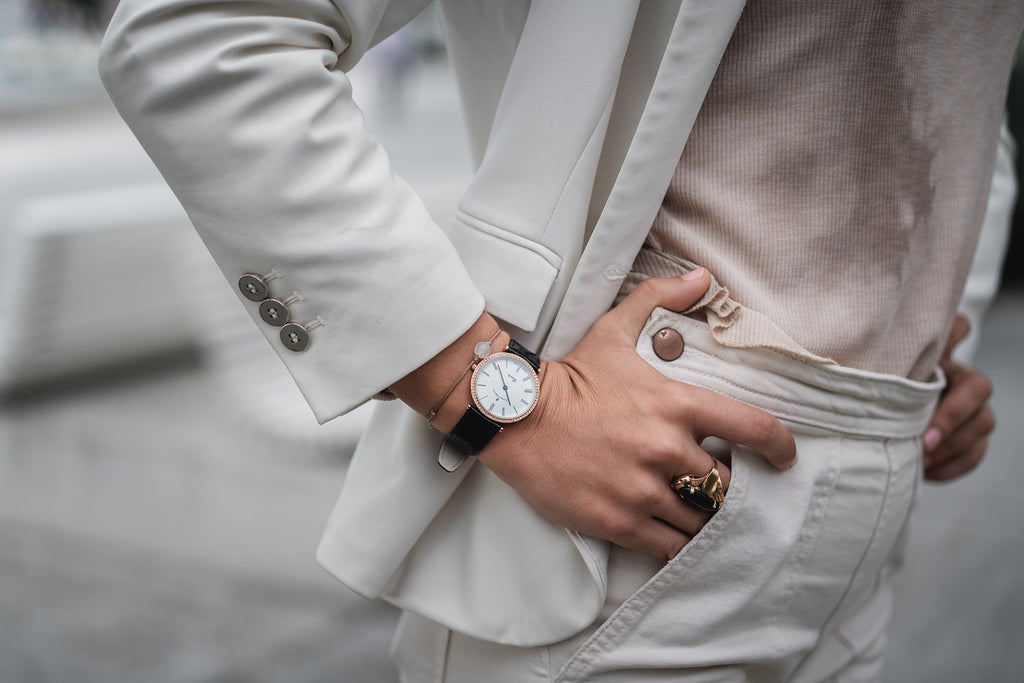 Our Story
Jacques du Manoir has re-invented itself. This is best represented by the brands 2023 collection. Be they trendy, traditional or elegant, Jacques du Manoir ensures that, all over the world, customers will find a watch appealing to them.
This amazing choice of models makes Jacques du Manoir one of the most dynamic brands in the price range. This distinguishes the brand from any other. Furthermore, the authentic SWISS MADE label on every watch further ensures that each Jacques du Manoir is a top-quality product made in Switzerland.
Set a unique fashion statement and define your personal style with every watch of the Jacques du Manoir collection. For more inspiration follow us on Social Media #jacquesdumanoir_official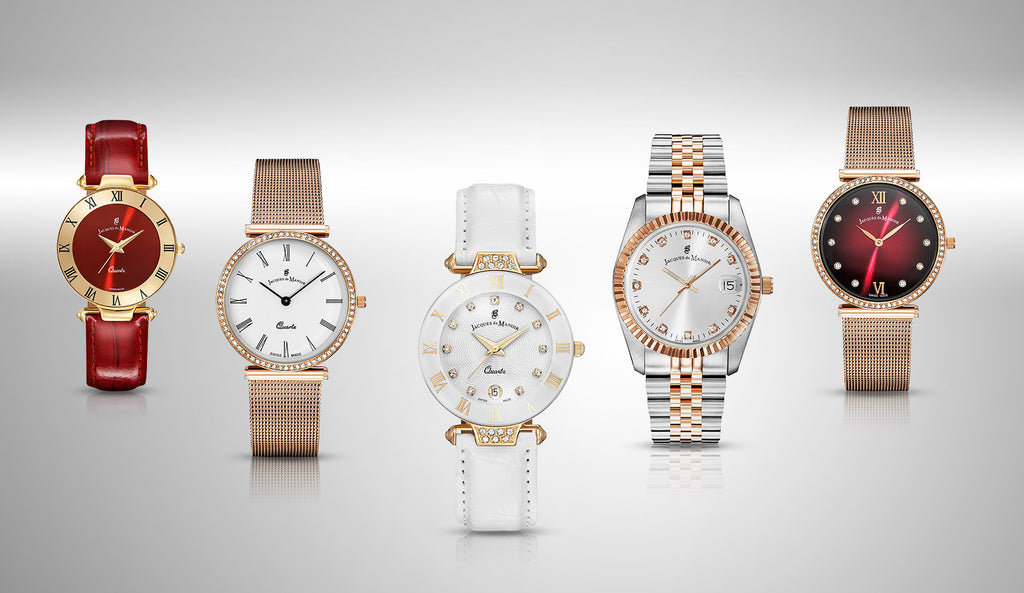 OUR DESIGNS
Whether you are attending a black-tie event or enjoying a sunny day by the Lake, our young and dedicated Swiss design team works hard to bring everlasting designs to match your outfit. Season-by-Season, our goal is to always push boundaries and not settle for the easy route. Thanks to our in-house manufacturing, we can ensure that craftsmanship is at the epicenter of our Brands DNA, and always remains one-step-ahead.
From elegant design to daring yet unique color combinations, our diverse range of watches has you covered for any event, outfit and mood!